Hello! I'm GodzillaFan1. That is all.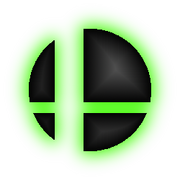 Edits of

GodzillaFan1

on Spinpasta Wiki
Total:
525
Article:
71
Talk:
9
User:
32
User talk:
45
Project:
6
File:
14
File talk:
0
Template:
3
Template talk:
0
Category:
3
Category talk:
4
Forum:
0
User blog:
8
User blog comment:
20
MediaWiki:
1
MediaWiki talk:
0
Video Game Stuff
My Favorite Video Game Franchises
Games I Really Like (No Order)
Super Smash Bros. Brawl
Super Smash Bros. Melee
Super Smash Bros. (N64)
Super Mario Galaxy
Super Mario 3D World
Super Mario 3D Land
Sonic 3 and Knuckles
Sonic the Hedgehog
Pokemon Black 2
Luigi's Mansion
Luigi's Mansion 2: Dark Moon
Mario Kart DS
Mario Kart Double Dash
Wario Ware D.I.Y
Godzilla Save the Earth
Minecraft
Mario Paint
Games I Don't Like Very Much (No Order)
Pokemon X
Sonic Generations (3DS)
Paper Mario Sticker Star
New Super Mario Bros. 2
Mario Kart 7
Super Mario Bros. 3
Godzilla Unleashed Double Smash (aka worst game ever made)
Pokemon Mystery Dungeon: Gates to Infinity
Sonic Lost World
Super Mario Galaxy 2
Sonic Adventure 2
Super Mario Sunshine
Sonic Heroes
Mario's Time Machine
Community content is available under
CC-BY-SA
unless otherwise noted.